Supply of the 'Segment Tape' to the Korean Transportation Safety Authority
본문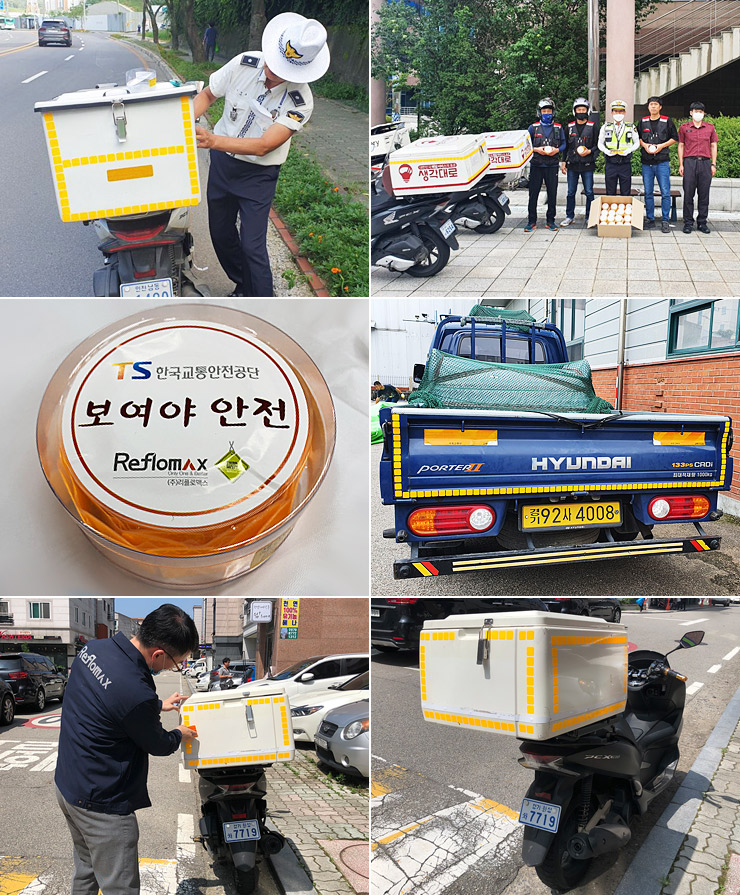 On August 12, Reflomax delivered 3,100 sets of reflective segment tape to the Korea Transportation Safety Authority('TS').
TS appreciates the world-class quality and the differentiated design of the product.
By distributing the product to more than 30 police stations in Gyeonggi Province which Reflomax belongs to, the two wheelers and the small sized trucks will have enhanced nighttime visibility thus will be much more safe while driving at night.
TS and the police station are planning to carry out a traffic accident prevention campaign and are looking to expand into national business in the future.